Celebrating the Tenth Anniversary of Heroes' Voices
In celebration of this milestone, we presented a concert event featuring some of the veterans who have been a part of our programming and some of the "faculty" from Heroes' Voices who serve them.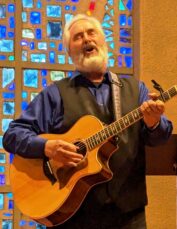 The concert was a personal musical story that recounted my journey from an early career in classical music to the moment I decided to create Heroes' Voices. In addition to my performing, the concert featured our "Guitar Corps" teacher Larry Chung, who has been volunteering his time teaching guitar to veterans for the last nine years.
We also presented two veterans who have been very active in Heroes' Voices' programming for the last several years.
Navy veteran Robert Kaplan was a semi-finalist in our first National Veterans Poetry Contest and is in our Guitar Corps.
Vietnam veteran Jesse Grunier is also active in Guitar Corps and helps us get free guitars into other veterans in the area.
Our performance also featured pianists Jefferson Packer and Michael Conley, and tenor Victor Floyd.
 
I am extremely grateful to Larry, Jefferson, Michael, and Victor, as well as the many others who support Heroes' Voices with time and/or financial contributions. Without that support, people like Robert and Jesse would never have seen the benefits of music and poetry in their lives.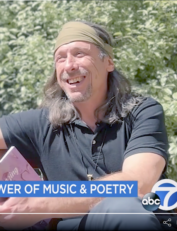 We were most fortunate to have our event covered by Tara Campbell from the local ABC7 TV News. She attended the concert and did a brief interview with me and veteran Robert Kaplan. The news story, which was broadcast several times on ABC7 News, is available at https://abc7news.com/veterans-music-therapy-mental-health-heroes-voices-san-francisco/13043073/. I hope you will take a look at the news story to get a taste of this joyous event celebrating 10 years of Heroes' Voices!