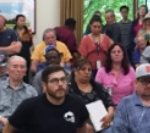 Veterans' Voices: We empower the men and women who have served our country with a sense of connection and pride through shared music and poetry, in public forums, jails, and closed psychiatric wards.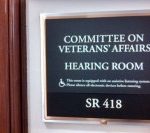 Voices for Veterans: We advocate for the needs of veterans on the local and national level, and sponsor research into the effectiveness of music and music therapy for Veterans.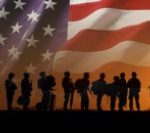 Veterans Resources: We provide the most comprehensive national database of information about music and music therapy for Veterans.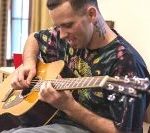 Guitar Corps: We provide free online guitar lessons for beginners. We provide free a guitar to any Veteran who needs one.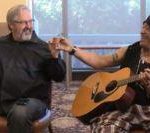 Heroes' Voices: Watch a video that tells our story.
Thanking everyone for Heroes' Voices Guitar Corps
I can't thank everyone enough for the time and effort everyone has put into Heroes' Voices' Guitar Corps. In my time of despair it was nice to have a little fun and get away from the program I'm in and learn to play the guitar. I also was able to get a free guitar and I would like to thank Gryphon Stringed Instruments who donated the guitars to us vets, we so appreciate it!
Bless you!!